Take part in the Patios Parks and Picnics program!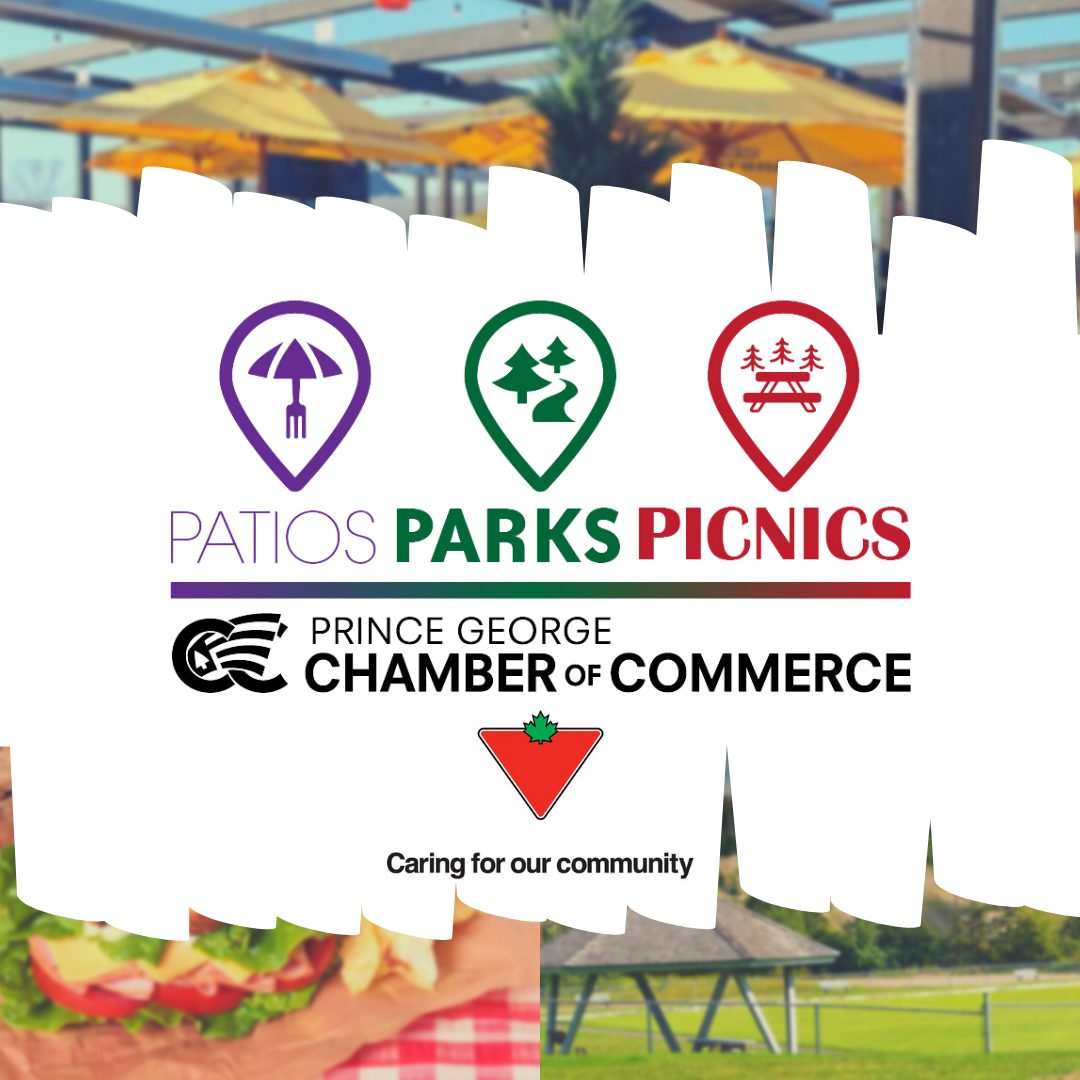 The Prince George Chamber of Commerce, in partnership with Canadian Tire, is excited to launch the Patios Parks and Picnics program that aims to reward diners for supporting the local food service industry this summer!
We have created four unique downloadable city maps to help diners plan outings this summer. Each map highlights restaurants with patios as well as local parks to enjoy takeout at. In addition, downloadable resources are available at the bottom of this page for local restaurants to advertise the Patios Parks and Picnics program on their own social media channels or in their storefront.
Every week throughout the summer, the Prince George Chamber of Commerce team will seek out people who are supporting local restaurants and reward them with a $50 gift card provided by Canadian Tire.
Additionally, a grand prize draw for a picnic basket full of amazing local swag will take place on September 10th. To enter the grand prize, the public is asked to take photos of themselves enjoying local patios or takeout picnics in the park and tag the Chamber of Commerce on Facebook or Instagram.
"Through feedback from our members and participants in the Community Recovery Task Force, we've developed a program that can be implemented and promoted by restaurants, bars/brewpubs and retail to bring awareness over the summer months while more people are on holidays and looking for places to go and things to do"  - Todd Corrigall, PG Chamber CEO
Patios Parks and Picnics resources:
Click the images to save and share on your social media channels and print the posters and maps to hang in your storefront!