This behind-the-scenes work is one of the most important services we provide. When a member encounters an issue that negatively impacts their business, they can turn to us.
For example, Tabor Mountain Ski Resort was concerned about a gravel quarry expansion project that would have led to increased traffic, noise, and cut off the possibility of expansion. Through our advocacy process, we approached the Regional District of Fraser-Fort George. Our efforts, combined with others, resulted in the application being denied and the project halted.
This is why the Chamber of Commerce exists: to stand up for the business community. Through advocacy work, we help remove red tape and other roadblocks. We are helping build the best possible climate for business!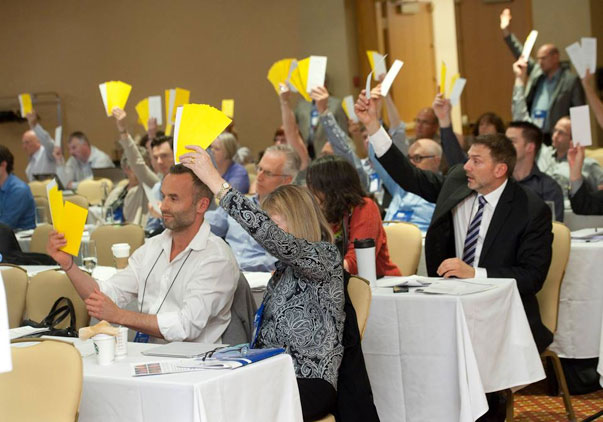 To advocate for an issue, it must:
Be of significance to the Chamber's membership;
Be timely;
Be specific and actionable, (can be impacted by the actions and initiatives of the Chamber and its partners);
Have a direct relationship to the Chamber's vision, mission, values, goals and priorities;
Be clear and understandable.
When an issue falls under these criteria, we will champion the cause to all levels of government. If it has a provincial, federal or international scope, we work with the BC Chamber of Commerce and Canadian Chamber of Commerce to make sure the voice of business is heard.
The Chamber's Advocacy Committee is made up of Directors and Volunteers from local businesses. They meet monthly to address issues and work on policy initiatives to submit to the BC Chamber at their Annual General Meeting.
We follow a step-by-step process. First, our Advocacy Committee identifies the issue and works to understand it. How wide scale is it? Does it impact one business, or many? In one industry, or many? Will it continue into the future, unless we intervene? We also take into account the parties involved, and whether we can realistically influence the outcome.
If our committee feels it's within our scope, we proceed to further research the issue. Our Advocacy Committee will draft recommendations, that are then presented to our Board of Directors for approval. The 'ask' needs to be specific, tangible and measurable.
The next step is to communicate the policy or position. That can include letter writing, in-person meetings, media releases, info sessions for members, political candidate forums, BC or Canadian Chamber resolution, among other avenues. We follow up and take note of the outcome. Then, we re-evaluate the situation to see if any further action is required. Contact us today for more information!
Our advocacy work in the news: