From savings on insurance, hotels, advertising, gym memberships, gas, payroll, and online marketing, your membership to the Prince George Chamber of Commerce has its benefits.
Although many people join because of our member benefits, one of the most important reasons for joining the Prince George Chamber of Commerce is our network. We provide the environment for business to be done at our networking gatherings, luncheons and events. At the same time many members belong to the Chamber even though they know they will be unable to take an active part in the organization. They realize the work of the Chamber is important to them personally and to their business. Their financial participation is important because it helps to fund programs and activities of importance to the business community. You don't buy a membership to the Chamber of Commerce… you invest in the cooperation and collaboration of the membership to accomplish goals that you cannot reach on your own. Click to find out more about our advocacy work and our organization.
Are you interested in offering a member-to-member benefit or curious about how the Chamber can help you market your business? Contact us today for more information!
Member to Member Benefits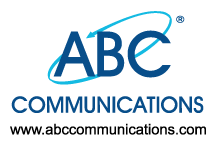 ABC Communications
Members can take advantage of a 15% discount on monthly rates for web design, web hosting and internet as well as 15% off all new telephone systems.
*Some conditions apply
For more information please contact:
250.612.5270

AK Coaching & Consulting
AK C &C provides the following services:
• Conflict Resolution Training
• Conflict Mediation
• Two party
• Multiparty
• Conflict Coaching
• Conflict Styles Assessment
• Personality Type Assessment
• Executive Coaching
• Communication Skills Training
10-hour Conflict Resolution in the Workplace Course cost: $500 per person and as an introductory offer, Prince George Chamber of Commerce members will also receive a complimentary conflict styles assessment (a $150.00 value).
For more information please contact: 
Dr. Andrew D. Kitchenham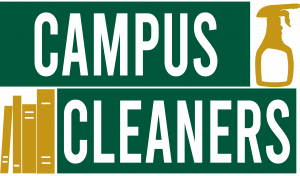 Campus Cleaners
Chamber members will receive 10% off all weekly janitorial services for their office or commercial space!
*Does not stack with our 10% not-for-profit organization promotion.
Visit www.campuscleaners.ca for more information!
For more information or to book a free quote please contact:
Zachary Bundock, Customer Relations Manager
250-617-2490

BC Business Magazine
Chamber members can access a one-year subscription to BC's premiere business magazine for only $12.
BC Chamber Travel Discounts
Chamber members receive hotel & car rental discounts in Canada and around the world for unlimited business and leisure travel. With over 120,000 hotel properties worldwide and over 800 car rental suppliers at over 30,000 locations! This discount program is provided for the exclusive use of our members and their employees. Savings may be as much as 50%, and average 10-20% savings.
Contact the Chamber office at 250.562.2454 for access.

Chamber of Commerce Group Insurance Plan
Since 1970, The Chambers of Commerce Group Insurance Plan now serves over 35,000 small to medium-sized businesses across Canada.
1 to 35 Member Groups
Dental and Health options
Guarantee Renewable Contract
Fully pooled price stability
Business Overhead Benefits
For more information please contact:
Linda Rempel – Sun life Financial
886 Vancouver Street, Prince George, BC V2L 2P5
250.614.0585 or 250.617.2929
Linda.Rempel@sunlife.com

Constant Contact
Fully customizable templates for newsletter, announcements, events and surveys.
It's an email marketing and survey tool which allows you to track information about who is reading your releases and what links are clicked.
Chamber members save up to 25% on their account with Constant Contact.

Core Salon & Spa
Members receive 20% off all services. Not applicable to retail products.
For more information contact:
Lisa Blake
250.562.3777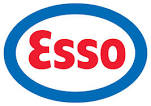 Esso Imperial Oil
Each Chamber member may enjoy:
3.5 cents per litre fuel discount off the retail posted pump price purchased inCanada at Esso-branded service station
Esso has the largest retail network across Canada with over 2000 locations to serve you!
Cards restricted to fuel, oil, top-up fluids and car wash. Personalized identification may be printed on each card and the invoice.
To apply online, visit our Micro Site at www.essofleetoffers.com/CHAMBER
Please ensure the application(s) are completed in full to assist in the processing.
For more information please contact:
Joseph Downing / Esso Fleet Card – Regional Sales Manager, BC
1.604.807.3939
joseph.downing@wexinc.com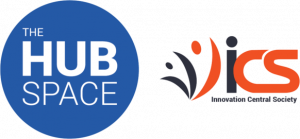 The HubSpace
Chamber members receive 10% off any membership.
For more information please contact:
Alicia Taylor, Executive Director
236.423.0113

Integris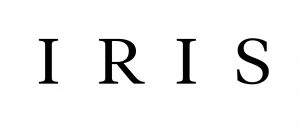 IRIS
IRIS the Visual Group has a vision care benefits program that is now available to all chamber members that will allow you to save on all of your eye wear needs.  There is no cost to take advantage of the program – it is a benefit of being a member of the Chamber. The offers are combinable with your extended health benefits, so this really is an advantage when it comes to your vision care.
It's easy, go to iris.ca/benefits, use the Access Code:  PRGCOC.
Remember to include your organization where indicated.
Save:
$150 IRIS towards the purchase of eyeglasses including a frame and a pair of fully coated prescription lenses (lens value minimum value of $250)
$50 IRIS towards the purchase of annual supply of contact lenses.
$50 IRIS towards the purchase of non-prescription sunglasses valued at $100.00 or more.
For more information:
Contact us at 250-562-1185 or email us at iris636@iris.ca

Johnson Insurance
Travel and home insurance offered at reduced rates for Chamber Members ONLY!
For more information please contact:
Colin Kuefler
780.413.1576 or 1.800.513.1576
ckuefler@johnson.ca

Kubera Payments
BluePay is partnered with authorized agent Chris Browes from the BC based Kubera Payments team to provide industry leading payments services and solutions to BC Chamber members.
Kubera in partnership with BluePay are able to offer the following solutions:
– The widest range of processing partners and POS integration options available
– Industry leading preferential processing rates for members
– PCI and PA:DSS compliance consulting services
– Integration support and management teams
– Electronic invoicing and payment
– Custom hosted payment form set up
– Web development services
– Local support
For more information please contact:
Chris Bowes
604.484.9278
1.888.318.8729
chris.browes@kuberapayments.com

Marquis Advertising Group, Inc.
Member receive a 25% discount on digital ads at the Prince George Airport, minimum 1 year term.
Members receive a 25% discount on any local highway billboard, minimum 2 year term.
For more information please contact:
Kris Hansen
250.960.0490
kris@marquisadvertising.ca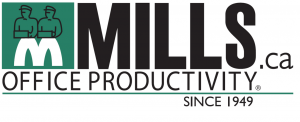 Mills Office Productivity
With operations throughout Northern BC, Mills believes in supporting local vendors and creating local jobs while addressing the social interests and sustainable development goals of the communities we operate in. Customer service is a key cornerstone of our business and this personalized service allows to effectively service some of the biggest companies in the province including School Boards, Districts and Regional Associations.
The Prince George Chamber of Commerce's partnership with Mills gives our members access to products and supplies relevant
to their businesses including:
• Custom Printing (Business Cards, Promotional Products)
• Office Supplies, Educational Supplies
• Facilities (Bathroom Tissue/Paper Towel/Cleaning Supplies)
• Safety Supplies (Hard Hats, Glasses, Eye/Ear Protection)
• Breakroom (Coffee/Tea/Snacks)
By Making the Switch to Mills, PG Chamber of Commerce Members will also receive the following benefits:
• Special Pricing Package
• One Stop Shop for all Your Business Supplies Needs
• Easy Online Ordering Portal
• Local Representation & Personalized Service
• Supporting a 100% BC Owned & B Corp Certified Company
For more information please contact: 
Aaron Casimel - Account Manager
250.981.6378

Northern Sport Centre
Prince George Chamber of Commerce Members are entitled to receive a corporate rate GYM membership at UNBC Northern Sport Centre.
Prince George Chamber Members corporate rate (monthly basis) $48.65 + tax.
For more information please contact:
Northern Sport Centre Reception Desk
250.960.6366
nsc-operations@unbc.ca