From savings on insurance, hotels, advertising, gym memberships, gas, payroll, and online marketing, your membership to the Prince George Chamber of Commerce has its benefits.
Although many people join because of our member benefits, one of the most important reasons for joining the Prince George Chamber of Commerce is our network. We provide the environment for business to be done at our networking gatherings, luncheons and events. At the same time many members belong to the Chamber even though they know they will be unable to take an active part in the organization. They realize the work of the Chamber is important to them personally and to their business. Their financial participation is important because it helps to fund programs and activities of importance to the business community. You don't buy a membership to the Chamber of Commerce… you invest in the cooperation and collaboration of the membership to accomplish goals that you cannot reach on your own. Click to find out more about our advocacy work and our organization.
Are you interested in offering a member-to-member benefit or curious about how the Chamber can help you market your business? Contact us today for more information!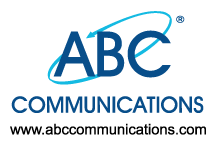 ABC Communications
Members can take advantage of a 15% discount on monthly rates for web design, web hosting and internet as well as 15% off all new telephone systems.
*Some conditions apply
For more information please contact:
250.612.5270

BC Business Magazine
Enjoy a 1 year FREE subscription compliments of the Prince George Chamber of Commerce!
New subscription link coming soon!
BC Chamber Travel Discounts
Chamber members receive hotel & car rental discounts in Canada and around the world for unlimited business and leisure travel. With over 120,000 hotel properties worldwide and over 800 car rental suppliers at over 30,000 locations! This discount program is provided for the exclusive use of our members and their employees. Savings may be as much as 50%, and average 10-20% savings.
Contact the Chamber office at 250.562.2454 for access.

Chamber of Commerce Group Insurance Plan
Since 1970, The Chambers of Commerce Group Insurance Plan now serves over 35,000 small to medium-sized businesses across Canada.
1 to 35 Member Groups
Dental and Health options
Guarantee Renewable Contract
Fully pooled price stability
Business Overhead Benefits
For more information please contact:
Linda Rempel – Sun life Financial
886 Vancouver Street, Prince George, BC V2L 2P5
250.614.0585 or 250.617.2929
Linda.Rempel@sunlife.com

Constant Contact
Fully customizable templates for newsletter, announcements, events and surveys.
It's an email marketing and survey tool which allows you to track information about who is reading your releases and what links are clicked.
Chamber members receive a 20% discount for 6 months or a 25% discount for 1 a year account with Constant Contact.
For more information please contact: 
Dave Watson
604.985.3283
dave@extracontact.com

Core Salon & Spa
Members receive 20% off all services. Not applicable to retail products.
For more information contact:
Lisa Blake
250.562.3777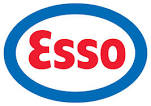 Esso Imperial Oil
Each Chamber member may enjoy:
3.5 cents per litre fuel discount off the retail posted pump price purchased inCanada at Esso-branded service station
Esso has the largest retail network across Canada with over 2000 locations to serve you!
Cards restricted to fuel, oil, top-up fluids and car wash. Personalized identification may be printed on each card and the invoice.
To apply online, visit our Micro Site at www.essofleetoffers.com/CHAMBER
Please ensure the application(s) are completed in full to assist in the processing.
For more information please contact:
Joseph Downing / Esso Fleet Card – Regional Sales Manager, BC
1.604.807.3939
joseph.downing@wexinc.com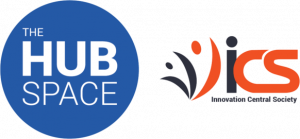 The HubSpace
Chamber members receive 10% off any membership.
For more information please contact:
Alicia Taylor, Executive Director
236.423.0113

Integris
It's All About Coffee & Food
Members receive 10% off
– Cooking Classes
– Keto 1:1 Coaching
– Food Education
– Corporate Events
For more information contact:
Petra at 250-613-6472
itsallaboutcofeecanada@gmail.com

Johnson Insurance
Travel and home insurance offered at reduced rates for Chamber Members ONLY!
For more information please contact:
Colin Kuefler
780.413.1576 or 1.800.513.1576
ckuefler@johnson.ca

Kubera Payments
BluePay is partnered with authorized agent Chris Browes from the BC based Kubera Payments team to provide industry leading payments services and solutions to BC Chamber members.
Kubera in partnership with BluePay are able to offer the following solutions:
– The widest range of processing partners and POS integration options available
– Industry leading preferential processing rates for members
– PCI and PA:DSS compliance consulting services
– Integration support and management teams
– Electronic invoicing and payment
– Custom hosted payment form set up
– Web development services
– Local support
For more information please contact:
Chris Bowes
604.484.9278
1.888.318.8729
chris.browes@kuberapayments.com

Marquis Advertising Group, Inc.
Member receive a 25% discount on digital ads at the Prince George Airport, minimum 1 year term.
Members receive a 25% discount on any local highway billboard, minimum 2 year term.
For more information please contact:
Kris Hansen
250.960.0490
kris@marquisadvertising.ca

Northern Sport Centre
Prince George Chamber of Commerce Members are entitled to receive a corporate rate GYM membership at UNBC Northern Sport Centre.
Prince George Chamber Members corporate rate (monthly basis) $48.65 + tax.
For more information please contact:
Northern Sport Centre Reception Desk
250.960.6366
nsc-operations@unbc.ca

Park'N Fly Airport Parking
Canada's only national airport parking company, Park'N Fly offers BC Chamber Members exclusive, lower than web rates which can be used for both leisure and business travel.
BC Chamber Members that travel frequently can register online to expedite their service and receive the discount automatically every time they park with us, additional services are included with rewards program.
Chamber members receive exclusive lower than website advertised rates by quoting BC Chamber code #739777 at the check-in counter.
Vancouver Regular Rates (plus taxes): Daily $18.85 | Weekly $94.75 | Monthly $399.80*
BC Chamber Member Rates (plus taxes): Daily $13.95 | Weekly $49.95 | Monthly $105.75*

Payworks
As a Benefit Provider, Payworks offers BC Chamber of Commerce members the following fee structure for their payroll:
Basic Run Charge $16.00 and one-time fee of $200.00
Integration with Chamber Group Plan
Year-end tax filing/T4s
$1.32 per Direct Deposit or Cheque
Download flyer here.
For more information please contact:
Kiran Nagra
604.460.2862 ext. 104
kiran.nagra@payworks.ca
www.payworks.ca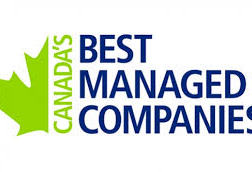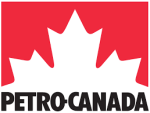 Petro Canada Superpass
2 cents per litre off all grades of gasoline & diesel
mimimum of 200 litres per month.
5% discount on all parts and labour at Centigard Car Care Centres
Individually numbered credit card for each vehicle
For more information please contact:
Paul Fox
604.929.6107
paulfox@telus.net

Prestige Treasure Cove Resort
Looking for a night out, a place to hold your event, or need accommodations? Look no further than the Prestige Treasure Cove Resort now offering Chamber members 15% off best available rate!
The Prestige Treasure Cove Resort features the largest casino in Northern BC. Currently the resort is undergoing a major expansion and will be offering more amenities and new guest rooms.
The Prestige Treasure Cove Resort offers guests a unique experience with all the desired amenities:
Grand Trunk Taverna
Ambrosia Greek Taverna (virtual restaurant)
Second Cup Coffee Co.
Swimming pool, waterslide, and hot tub
Business travellers will appreciate the renovated boardroom and meeting space. The Prestige Treasure Cove Resort offers complimentary parking in the largest, monitored resort parking lot in Prince George. Centrally located at the intersection of HWY 16 and HWY 97, you're only minutes away from pristine forests and lakes, and outdoor activities such as fishing, hiking, and golf.  Easy access from YXS Airport.
For reservations please contact the front desk at:
250.614.9111 or call Barb Newman, Sales Department directly at 778-675-6801
bnewman@prestigehotels.ca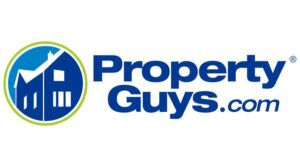 PropertyGuys.com
Members receive 10% off  our full service package.
For more information contact: 
Marlene Heidemann

Purolator
Being a member of your local chamber gives you access to a vast network of expertise that helps make British Columbia stronger. This also gives you access to the shipping services and experience of Purolator, where you will enjoy volume discounts starting at 25% on Purolator Express® and Purolator Ground® suite of services.
For more information click here.

Shell
With the Shell Fleet Card™, Prince George Chamber of Commerce members receive discounts off the pump price for gasoline and diesel and up to 30% off Car Washes at participating locations.
Plus, use your AIR MILES® Card every time you fuel up to get Reward Miles.
www.shell.ca/fleetcards
Please indicate you are a member of the Prince George Chamber to avail of the member discount of 3.5 cents per-liter off *
For application inquiries, pls contact:
Pia Ang
403.384.8948
pia.que-ang@shell.com
Jaime Archuleta
F | 801-395-8640
jaime.archuleta@shellcards.ca
*Subject to approval of application and validation of PGCC membership; offer for new accounts only and subject to change based on volume performance.

SIGNPATICO
Locally owned and operated, 24/7 advertising with Chamber member discount of $450 off a 12 week digital billboard package. Let them put your name up in lights!
For more information please contact:
250.563.2323

SpeeDee Printing & Promotional
Chamber Members can take advantage of receiving $50 off of SpeeDee Printing and Promotional's exclusive Design to Print Special.
Promotion only available at our office downtown at 795 3rd Avenue.
*Some conditions apply
For more information contact:
250-563-8291 or visit us online!
www.speedeesolutions.ca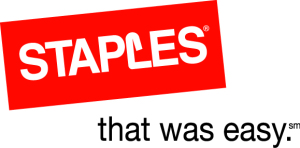 Staples Avantage Program for Members
Volume pricing & discounts for all members based on combined volumes! Learn more about Staples Advantage. Discount Pricing for Members:
Special Group prices setup for toners and copy paper for all members
Reviews with the Chamber ensuring members save the most on highest-use items.
Want success and sustainability? Learn how with Staples ECO Programs – Easy on the Planet!
How to Sign Up:
Brian Misener – Business Development Manager
604.251.4343 ext:17041
1.877.251.4343 ext:17041
brian.misener@staples.com
How to Order Once Signed Up:
Online day or night at www.eway.ca
Toll Free Local Customer care: 1.877.272.2121

Super 8
These Are Your Roads
Wherever you are in the world, the dream of the open road is the same—the wind in your hair, the sun on your face, and that feeling of freedom that can't be matched. At Super 8, you've got a standing invitation to come in and experience it firsthand. Chamber members receive 10% off of hotel rooms, Free upgrades, Free Breakfast, Free Wi-Fi, Early Check In and Late Check out at no additional fee.
For reservations please contact: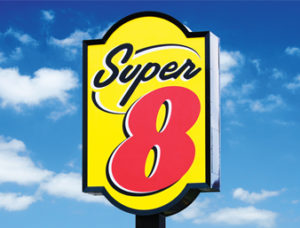 Nuno Gama – General Manager
250.562.4131
Toll free 1-800-800-8000
Contact the Chamber office at 250.562.2454 ext 2004 for details.

TLC Solutions
Members receive the following discounts:
10%off IT Services
10% off Managed Services
Free Network Assessment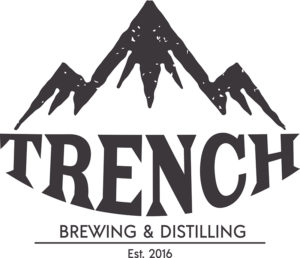 Trench Brewing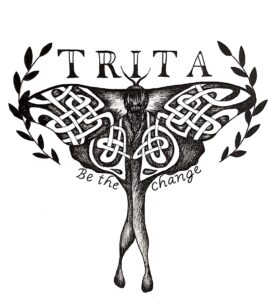 Two Rivers Intercultural Trauma Awareness Training & Consulting
TRITA supports businesses and First Nations communities with their intercultural challenges and diverse affects of trauma like burn out, chronic stress, intergenerational, and PTSD.
Chamber members receive 10% off all services.
For more information contact:
Laurel Collins, MA – 250.981.0644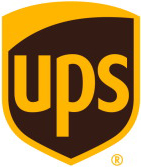 UPS
Chamber members, take advantage of the UPS Members Benefit Program and save on a variety of UPS services! You'll receive 30% off small package shipments within Canada, to the U.S. and to worldwide destinations, 25% off imports into Canada, discounts starting at 75% off freight shipments and more. Plus, UPS is committed to providing value that goes beyond cost and on-time delivery.
Customized solutions and reliable services drive greater efficiency and streamline internal processes. New and existing customers can enroll for free!
To get started today by calling 1-800-MEMBERS (1-800-636-2377), M-F, 8am – 6pm EST. In addition, you can get 10% off printing, packaging, and mailbox rentals at The UPS Store®.
Click here to obtain The UPS Store 'Get More' card.

Van Houtte Coffee Services, Inc.
Receive a two week FREE trial of a Keurig Brewer, four boxes of K-Cups and enrolment in the K-Cup recycling program.
For more information please contact:
250.564.8015

Waste Management, Inc.
Thinking about recycling? Waste Management wants to offer you one FREE month of recycling when signing up for a new service.
For more information please contact:
Hanna Posselt – Account Manager
250.962.8638 ext. 205