Your membership dues are changing…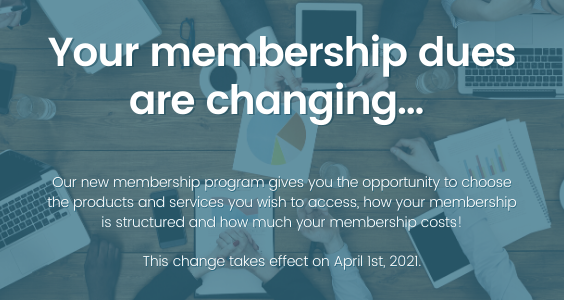 To our Valued Members:
The Prince George Chamber of Commerce would like to thank you for your continued support and communication as we consistently look for opportunities to improve and enhance the products and services we offer to the membership.
Through 2020, we issued several surveys to take a pulse on what could be done to support our members and two key initiatives were consistently presented:
1) An opportunity to reduce membership dues during the pandemic
2) Memberships that more closely align with the needs of the business
When we issue surveys and request feedback, know that we are going to take action!
On point 1 above, we developed the Chamber Sustainability Program that provided members who were impacted by COVID-19 the opportunity to offset their membership dues. Additionally, it provided members not impacted the opportunity to assist those who had been impacted. This was implemented for all invoices due commencing in January 2021.
On point 2, we are extremely pleased to present our new membership program, effective April 1, 2021. This new membership program allows you, our members, the opportunity to define what products and services you wish to access, how your membership is structured and how much your membership costs.
Our new membership program was developed in consultation with members and through a Membership Task Force that spent the past 14 months speaking with other Chambers across the country. The end result is a program that focus much more closely on the needs of the membership.
Want to know more? Connect with Kendall Robertson, Membership Coordinator, at membership@pgchamber.bc.ca. We will have more details about our new membership tiers coming very soon.
Thank you again for your continued support. We look forward to working with you all as we continue to build a better environment for our business community.
Sincerely,
The Prince George Chamber of Commerce Board and Staff