Member Spotlight: Jim Pattison Broadcast Group
The Prince George Chamber of Commerce Member Spotlight is a new way for our members to educate others about their business or organization!
Keep reading for our March Member Spotlight: the Jim Pattison Broadcast Group!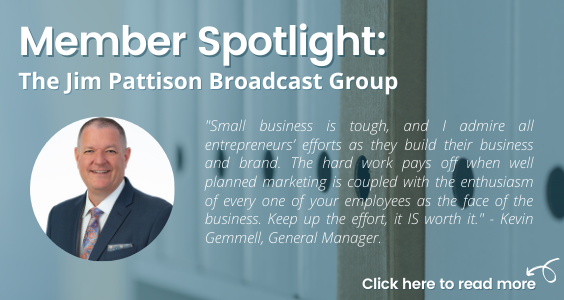 Who are you?
I'm Kevin Gemmell. I am the General Manager of The Jim Pattison Broadcast Group stations 101.3 The River, 99.3 The Drive, CKPG-TV and CKPGToday.ca in Prince George. I am new to Prince George, but a career broadcaster with experience in many cities across Western Canada. I have been with JPBG for 25 years as our company was acquired in 2018.
I have enjoyed a broadcasting career that includes Show Host on several radio stations through my travels; sale representative in markets in Saskatchewan and British Columbia, and managing sales teams and radio stations throughout BC, Alberta and Saskatchewan.
A key highlight of my career has been representing my company at multiple CRTC public hearings as we attempted to grow by acquiring licenses in 11 Western Canadian Markets. I have played a part in the building a launch of stations in all three western provinces as well.
Why are you a member of the Chamber of Commerce? 
Membership and participation in the Chamber of Commerce is so very important to me. I see the Chamber as a collective voice for my business along with other members that share similar concerns but do not have the manpower or capacity to reach the civic or provincial levels with the appropriate message to benefit small business.
My Chamber roots run deep. I am currently a Director of the Prince George Chamber of Commerce. I am the Past-President of the Chilliwack Chamber of Commerce and have been a board member and Vice-President of both the Melfort, SK and Humboldt, SK Chambers of Commerce.
My participation at the Board Level gives me great insight into the needs of the local community and I am an avid participant in the networking opportunities that our local chambers provide.
What would you like members of the Chamber of Commerce to know about your business? 
The Radio and Televisions stations owned by The Jim Pattison Broadcast Group have been a staple of the community for over 75 years. Upon the launch of CKPG-AM in 1946, Mayor Jack Nicholson said at the time "CKPG will make us better and close neighbours". The Radio, Television and Web Portal options provided by JPBG continue to live by that mantra every day. Our goal is to provide a broad range of advertising options from Radio, Television and Digital Display ads that allow our clients to achieve better than average ROI while offering the flexibility to pivot their message when required.
We employ a local sales and creative team who know the market trends and can design winning campaigns in a cost-effective manner.
Our team is seen everywhere we can be, be it Hosting events, or the CKPG FunChaser out supporting and promoting our community every weekend of the year.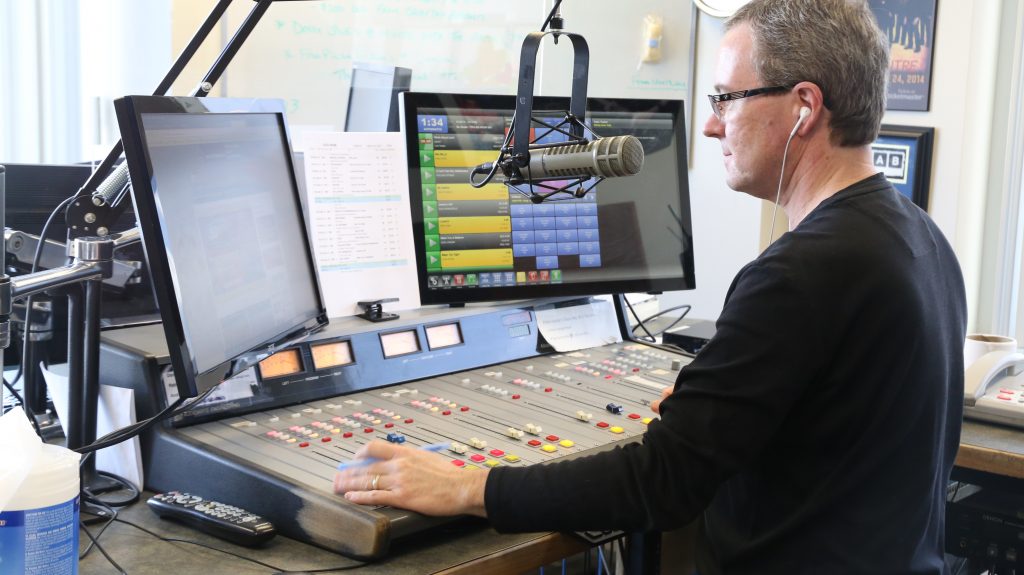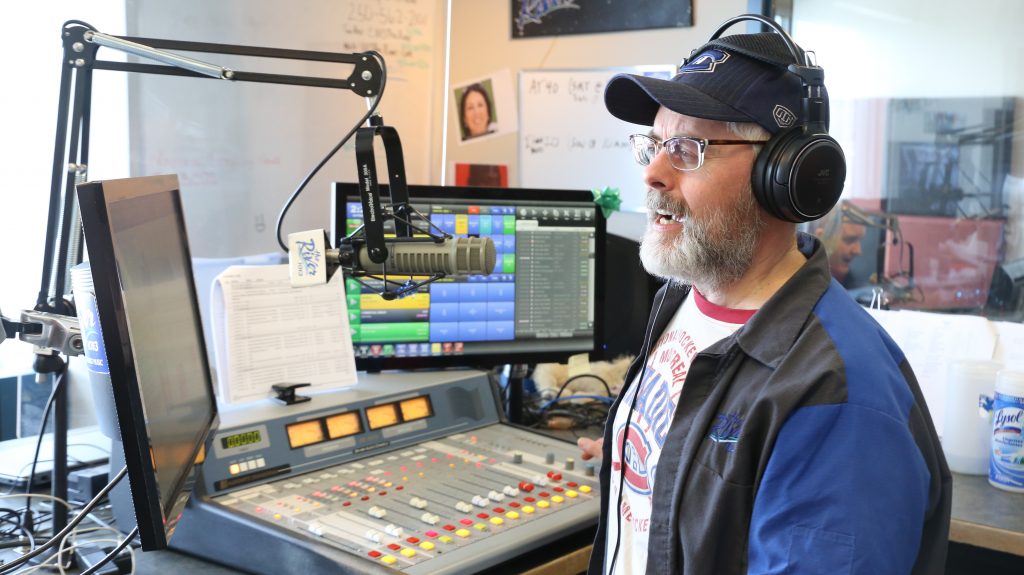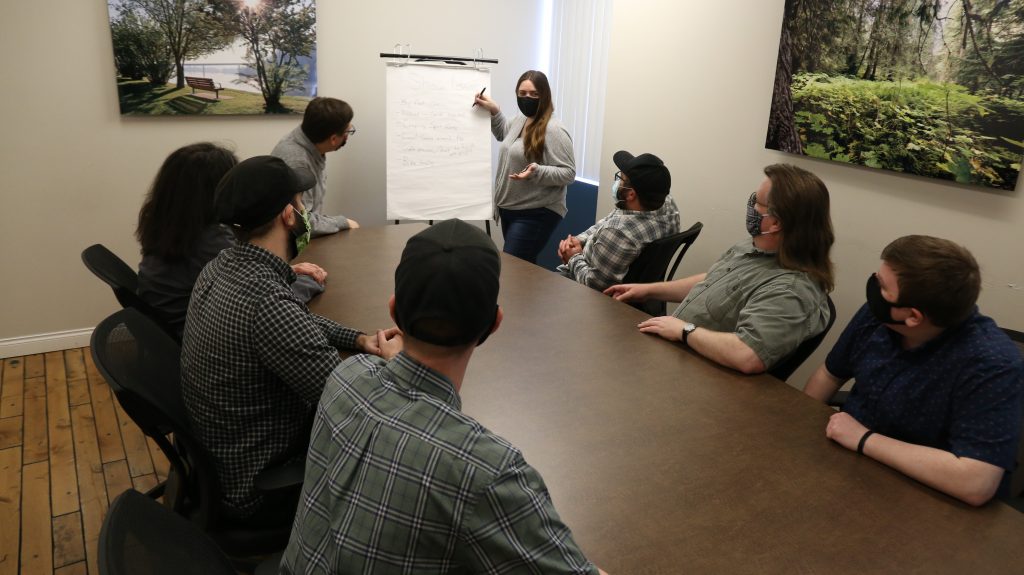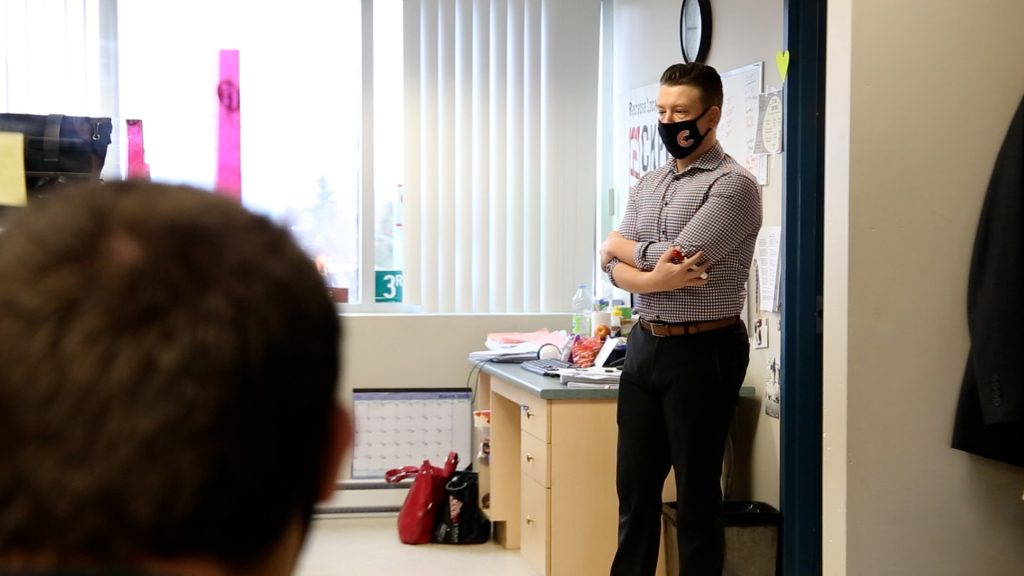 What advice do you have for other business professionals in Prince George?
Small business is tough, and I admire all entrepreneurs' efforts as they build their business and brand. The hard work pays off when well planned marketing is coupled with the enthusiasm of every one of your employees as the face of the business. Keep up the effort, it IS worth it.
How do you #SupportPG in your work and personal life?
The Jim Pattison Broadcast Group supports a Buy Local policy. To that end, I first support those businesses who support us. Yes, at times we can get a better price from a far off merchant (although, often not), however, our choice is to make as many purchases locally as we can with a preference given to those who choose to reciprocate business back.
This policy is also a personal pledge of mine. I will always do my best to shop local with attention paid to those who are clients of the JPBG stations in Prince George. The more everyone supports local businesses, the more our community will continue to show strong, local growth.
Thank you for the opportunity to participate in the Member Spotlight. In particular, as my wife and I are new residents to Prince George, thank you to everyone for the warm welcome to the community. I look forward to the return of larger scale events and in particular the opportunity to converse and shake the hand of those who work so hard to build the community of Prince George UP every day.