PG Chamber of Commerce CEO Departing for New Opportunities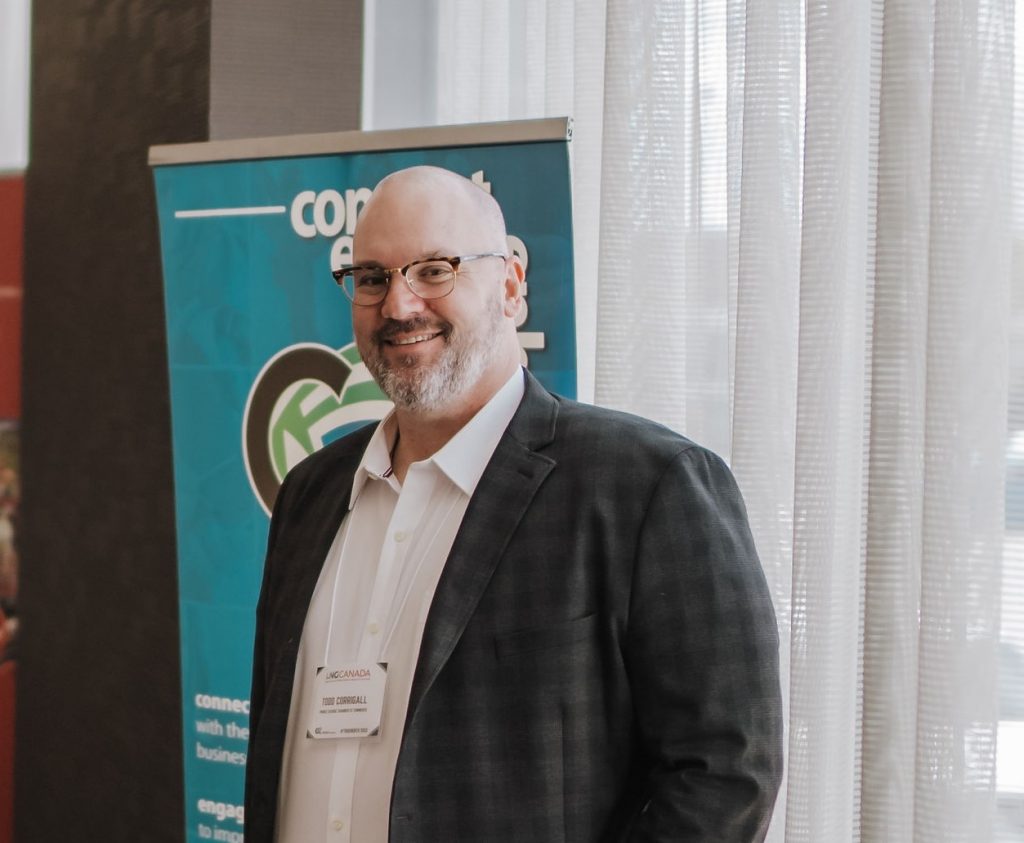 Prince George, BC – December 6, 2022 – The Prince George Chamber of Commerce CEO, Todd Corrigall, has tendered his resignation from the Chamber. Mr. Corrigall's last day will be January 13, 2023.
Mr. Corrigall has spent the past 5 years leading the Prince George Chamber of Commerce.
"I am grateful for the opportunity provided by the Board to serve our businesses these past 5 years. The challenges created through COVID forced us, like every other business, to think differently, be nimble, and proactively develop new pathways," said Todd Corrigall, CEO, Prince George Chamber of Commerce. "Connecting with our community members is what I will miss the most, but look forward to continuing to champion Prince George and Northern BC in my next role."
"We thank Todd for his years of service to the Chamber members, particularly as a very vocal advocate locally, provincially and federally. We will miss his leadership," said Ray Noonan, Board President. "The Board will now undertake the task of finding a new CEO to take over. We look forward to welcoming a new leader in 2023 and in the interim we have a dedicated staff and Board of Directors that will continue to provide the best possible service to our members and to our community".
Over the past 5 years, Mr. Corrigall has led several major initiatives for the Chamber. Most notably, he lists his top accomplishments as the historic Partnership Agreement with the Lheidli T'enneh, the creation and expansion of SupportPG, significant advocacy wins municipally and provincially, and developing a strong economic footprint for the Prince George Chamber of Commerce.
Contact:
Todd Corrigall, CEO, Prince George Chamber of Commerce
P: 250 562 2454, E: ceo@pgchamber.bc.ca