Member Spotlight- BallerFood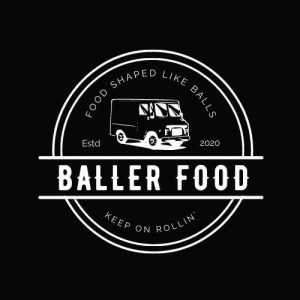 June 23rd 2023
Member Spotlight
Baller Food - Culinary Artists Bringing Delights to Every Occasion
In this week's member spotlight, we are thrilled to introduce Baller Food, a food truck that goes above and beyond to deliver exceptional culinary experiences. They are not your ordinary food truck—they are true culinary artists, serving up mouthwatering delights at weddings, parties, staff lunches, special occasions, and more!
When it comes to food, Baller Food knows how to make an impression. Their team of talented chefs takes great pride in crafting delectable dishes that will leave you craving for more. With a diverse menu that caters to all tastes and preferences, they ensure that every bite is a flavor-packed delight that tantalizes your taste buds.
One of the remarkable aspects of Baller Food is their versatility. With a fully-equipped propane setup, they can cater to both indoor and outdoor venues, making them a perfect choice for any event, regardless of location. Whether you're celebrating in a traditional banquet hall or enjoying the outdoors in a remote setting, Baller Food is there to provide a memorable dining experience that will leave your guests raving.
But that's not all! Baller Food has taken their passion for incredible flavors a step further by offering freezer take-home meals at the local market. Now, you can savor their mouthwatering creations in the comfort of your own home, anytime you desire. These freezer meals allow you to enjoy the same high-quality, restaurant-style dishes at your convenience, ensuring that every meal is a gourmet experience.
Exciting events are on the horizon, and Baller Food is ready to satisfy your cravings. With their culinary expertise, attention to detail, and dedication to creating unforgettable dining experiences, they are the perfect choice for any occasion. Whether it's an intimate gathering or a grand celebration, Baller Food brings their culinary artistry to the table, ensuring that every bite is a taste sensation.
To learn more about Baller Food and their services, visit their website at https://ballerfoodcanada.ca. Keep an eye on their website and social media channels for updates on their upcoming events and locations. Prepare yourself for a culinary journey that will exceed your expectations and leave you with unforgettable memories of flavors and tastes crafted by true culinary artists.
Remember, when it comes to satisfying your taste buds and creating remarkable dining experiences, Baller Food is the name to remember. From their exceptional food truck offerings to their freezer take-home meals, they are dedicated to delivering culinary delights that will leave you wanting more. Get ready to indulge in a world of flavor with Baller Food!