Member Spotlight- Blackwood Gifts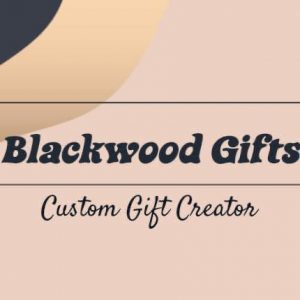 June 23rd 2023
Member Spotlight
Blackwood Gifts - Nature-Inspired Self-Care for Sustainable Living
In this week's Member Monday spotlight, we are excited to introduce Blackwood Gifts, a local business that brings together the beauty of nature and the art of self-care. Passionate about sustainability, Blackwood Gifts offers a delightful range of eco-friendly and refillable body products that nourish both the body and the planet.
Step into the world of Blackwood Gifts and immerse yourself in a collection of thoughtfully crafted self-care products. From lotions to nourishing oils, rejuvenating bath soaks to bubble baths, aromatic shower steamers to bath bombs, their offerings are designed to elevate your self-care routine to new heights. Each product is carefully formulated with natural ingredients, ensuring a harmonious blend of effectiveness and eco-consciousness.
What sets Blackwood Gifts apart is their commitment to sustainability. They understand the importance of reducing waste and environmental impact. By offering refillable options, they empower their customers to make eco-friendly choices and contribute to a greener future. With their refillable body products, you can enjoy the benefits of luxurious self-care while minimizing plastic waste.
But there's more to Blackwood Gifts than their product line. They also offer a sugar scrub making class, providing a unique opportunity to learn the art of creating your own body scrub using natural ingredients. Join the class and unlock your creativity while gaining valuable knowledge about sustainable self-care practices. It's a hands-on experience that allows you to personalize your self-care routine and connect with the process of crafting your own products.
You can find Blackwood Gifts' exquisite products at various locations, including The Open Door Cafe, Everything Baby, Homespun Refillery, Floras Atelier, and Lil' Hoppers Play Cafe. These partnerships with local businesses showcase the community-oriented approach of Blackwood Gifts and make their eco-friendly products easily accessible to all who seek a more sustainable lifestyle.
To explore their offerings and support this wonderful local business, visit Blackwood Gifts' website at https://blackwoodgifts.square.site. Experience the bliss of eco-conscious self-care while indulging in their thoughtfully crafted body products. By choosing Blackwood Gifts, you not only prioritize your well-being but also contribute to a more sustainable and environmentally conscious world.
Embrace the perfect blend of nature and self-care with Blackwood Gifts. Let their eco-friendly products enhance your self-care routine and inspire you to make mindful choices in your everyday life. Discover the joy of sustainable living and support this exceptional local business that is dedicated to nurturing both you and the planet we call home.