Member Spotlight- Savers Optical LTD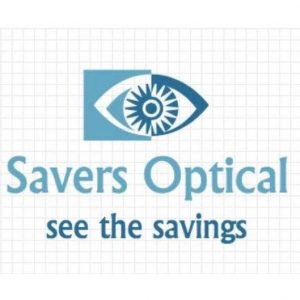 June 23rd 2023
Member Spotlight
 Savers Optical Ltd. - Where Clarity Meets Affordability and Style
This week, we are delighted to highlight Savers Optical Ltd. as our featured member. Step into a world of clarity and style with Savers Optical, where their team of dedicated opticians has been committed to helping customers "see the savings" in their ocular health investments for over 40 years.
At Savers Optical, your visual journey is their top priority. They understand that clear vision is essential for your everyday life, and they strive to make it accessible to everyone without compromising on quality or style. With a wide range of eyewear options and a dedication to affordability, Savers Optical is your go-to destination for all your vision needs.
When you choose Savers Optical, you can expect exceptional service from their experienced team of opticians. They are passionate about helping you find the perfect eyewear that not only enhances your vision but also reflects your personal style. From prescription glasses to contact lenses, they offer a diverse selection of high-quality products that cater to all ages and lifestyles.
What sets Savers Optical apart is their unwavering commitment to affordability. They firmly believe that everyone deserves access to clear vision, regardless of budget constraints. With competitive pricing and regular promotions, they ensure that their customers can make their ocular health investments without breaking the bank. At Savers Optical, you don't have to sacrifice quality or style for affordability.
Whether you're in need of a routine eye examination, a new pair of glasses, or assistance with contact lenses, Savers Optical is equipped with the expertise and resources to provide you with the best solutions. Their team of opticians stays up-to-date with the latest advancements in eye care, ensuring that you receive the highest standard of service and products.
To learn more about Savers Optical and explore their offerings, visit their website at www.saversoptical.ca. Discover a world where clarity, affordability, and style converge. Trust Savers Optical to elevate your visual experience and help you "see the savings" in your ocular health investments.
Remember, your vision is priceless, but at Savers Optical, it doesn't have to come with a hefty price tag. Experience the difference of a dedicated team that prioritizes your needs, values your budget, and ensures that you always put your best frame forward.