Member Spotlight- The Makerie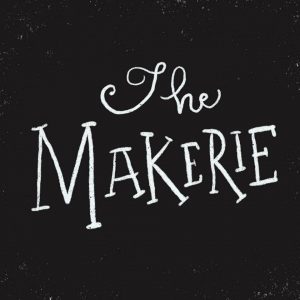 June 23rd 2023
Member Spotlight
 The Makerie - Where Artistry Meets Caffeine
This week, we are excited to shine the spotlight on The Makerie, a captivating coffee bar and arts and crafts studio that promises the perfect fusion of creativity and caffeine. Located at the heart of our community, The Makerie offers an exceptional space where artistry flourishes and connections are forged.
Step into The Makerie and prepare to be transported to a world where imagination knows no bounds. This community-driven haven is meticulously crafted to inspire and nurture creativity in all its forms. Whether you're a seasoned crafting enthusiast or simply seeking a tranquil escape, The Makerie warmly welcomes you to explore its diverse range of offerings.
At The Makerie, the possibilities are endless. Delve into a world of casual crafts and let your creative spirit roam free. From painting to pottery, jewelry making to mixed media, there's something to captivate every artist's heart. Discover new techniques, express yourself, and bring your artistic visions to life in an environment that encourages experimentation and growth.
But The Makerie is more than just a studio—it's a hub of inspiration and connection. Alongside their regular craft offerings, they curate specialized workshops led by experienced artisans. These workshops provide a unique opportunity to learn from masters of their crafts and gain valuable insights into their creative processes. Embrace the chance to expand your skills, refine your techniques, and ignite your passion for artistry.
In addition to their workshops, The Makerie hosts a variety of entertaining events that unite the community. Immerse yourself in themed craft nights, where you can collaborate with fellow artists and share in the joy of creation. Marvel at art exhibitions that showcase the talents of local artisans and discover new perspectives that ignite your own artistic journey.
Of course, no visit to The Makerie would be complete without indulging in their delightful selection of coffee, tea, and delectable baked goods. Savor the aroma of expertly brewed coffee, carefully crafted to perfection. Unwind in the cozy ambiance of the coffee bar, sip on a comforting cup of tea, and treat yourself to irresistible baked goods that will tantalize your taste buds. The Makerie ensures that every aspect of your experience is a treat for the senses.
To learn more about The Makerie and all it has to offer, visit their website at www.themakerie.ca. Immerse yourself in a world where artistry and caffeine intertwine, where creativity thrives, and where connections are forged. The Makerie invites you to embrace the beauty of expression and join a vibrant community that celebrates the transformative power of art.