Member Spotlight- CheeseNeeds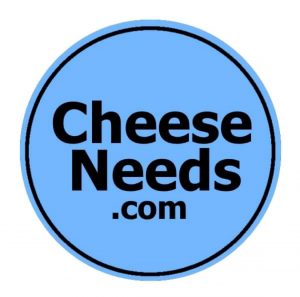 July 18th 2023
Member Spotlight
Get ready to Get Cheesy with Cheeseneeds.com as we shine the Member Spotlight on this fantastic destination for all things cheesy! Discover the art of cheesemaking and tantalize your taste buds with the finest cheese experiences available!
Explore our website at https://cheeseneeds.com/ and uncover a delightful selection of kits and individual items for crafting cheese in the comfort of your own kitchen. Unleash your inner cheese enthusiast and create delectable delights that will impress your friends and family!
Immerse yourself in our in-person classes held right here in PG! Over the past year, we've already taught over 750 passionate cheese learners, making CheeseNeeds the ultimate go-to destination for cheese education. These classes are not only informative but also incredibly fun, leaving you craving for more cheesy knowledge!
Unable to attend in-person? No worries! CheeseNeeds offers online follow-up sessions, ensuring all your cheesy questions are answered, and your journey to cheese mastery continues. Join the world's largest Facebook group for cheesemakers and connect with a vibrant community that shares your love for all things cheese!
Looking to take your cheese knowledge to the next level? We've got you covered! CheeseNeeds offers a special class dedicated to pairing and tasting, perfect for both seasoned cheesemakers and cheese enthusiasts. Whether you're a homemade cheese aficionado or a store-bought cheese lover, this class will elevate your cheese experience into a true culinary adventure!
Don't miss out on the chance to give the gift of cheese! Treat yourself or surprise a loved one with the ultimate present – a class with CheeseNeeds. It's an unforgettable experience that will satisfy even the most discerning cheese connoisseur.
Embrace your cheesy cravings and embark on a journey of flavor and expertise with CheeseNeeds. Join us for a Member Spotlight that promises a melting pot of knowledge, fun, and cheesy goodness!