Member Spotlight- The Exploration Place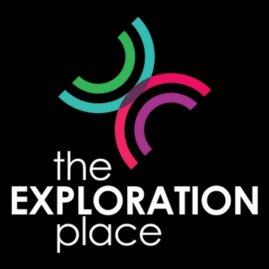 July 18th 2023
Member Spotlight: The Exploration Place!
Get ready for an extraordinary day of discovery and fun at Northern BC's largest museum and Science Centre—The Exploration Place! After 2 ½ years of anticipation, it's back and better than ever, offering fully renovated spaces and exciting new experiences for the whole family.
Dive into the captivating history of our region, witness mind-boggling science and technology demonstrations, and embark on a journey of wonder and learning that will leave you inspired. From young to young at heart, there's something for everyone.
During your visit, treat your taste buds at Origins Kitchen, where delicious treats await to satisfy your cravings. Explore locally curated gifts at Elements Retail and find something unique and special to take home, making your visit a memorable one.
And who could forget the true stars of the show—the beloved Animal Ambassadors! Interact with these incredible creatures and experience the joy of connecting with nature up close, fostering a deeper appreciation for our wildlife.
If you're looking for an amazing summer adventure for your kids, look no further! Science Alliance Summer Day Camps are here to ignite their curiosity and provide hands-on STEAM learning. Since 1996, these camps have been shaping young minds and nurturing their love for science and discovery.
Remember, every visit, membership, purchase, and donation supports The Exploration Place—a non-profit organization and registered Canadian charity dedicated to advancing science, culture, and heritage in Northern BC. By being part of this experience, you're contributing to a brighter future for the community.
Join us for a special Member Spotlight and embark on an unforgettable journey through the wonders of knowledge, exploration, and community at The Exploration Place!